It's now possible to insulate your health and restore compromised immunity in a way never before possible.   Now, you can TURN-ON dormant [non-functioning] immune pathways and minimize environmental risk.  Now, there is a way to effectively manage degenerative disease.  And the process is incredibly simple! 
The recovery process is orchestrated by endospheres that restore dysfunctional immunity, irregular metabolism and symptomatic complaints.  Ask yourself the following… 
What if you could make your own vitamin-C and B vitamins?  What if you could neutralize degenerative aging?  What if you could eliminate low-grade inflammation and ease autoimmune issues?  These things are possible, but only with the help of endospheres.  The exciting aspect is EVERYONE IMPROVES!  That's my promise. 
The human immune system is not defective, but it is very depressed, even confused!  Endospheres enhance humoral immunity and help microbes talk to each other and electromagnetically manage immune response. 
DNA and the immune system take their signals from life-forms called endospheres; unique bacillus organisms largely missing from the human epigenome.  Introduce them and everyone's immune system improves. 
EndoBiotica enhances immune tolerance in people devastated by stress, antibiotics, vaccinations, fungal yeast, medications and steroids.  Endospheres are biologically superior in every way to live-cell probiotics that neither traverse the stomach nor provide humoral immunity.  Endospheres can survive for millions of years unaffected by heat, cold, radiation and digestion.  One capsule a day does the job. 
Young Again Club is excited to offer EndoBiotica to its members.  Here is what you can look forward to:
Helps with autism, dementia, Alzheimer's
Reduced stress, moodiness & depression.
Reduction of systemic inflammation.
Mediation of cardiovascular issues.
Less risk of cancer & degenerative disease.
Improved tolerance for reactive foods.
Less influenza and seasonal illness.
Moderation of chronic illness and suffering.
Improved sleep and less brain fog.
Less leaky-gut, asthma and allergies.
Reduction of autoimmune disorders.
Better blood sugar & diabetes control.
Mitigation of vision and hearing issues.
Less neuropathy & gout; hair issues.
Less thyroid & menstrual issues.
Less digestion, gas and bloat issues.
Less eczema, psoriasis and skin issues.
Easing of reflux, celiac, bowel & Crohns.
Less bladder & prostate challenges.
Improved hormones [male & female!].
EndoBiotica will make your life better, I promise!  Order today and find out for yourself. 
Ask about the introductory offer.  Now everyone can live the dream of better health.  Order today!
John Thomas, Author (509) 465-4154 or email:  johnthomas@YoungAgainClub.com
To Good Health,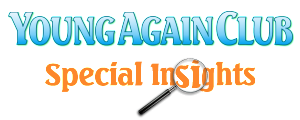 John Thomas, Author
Young Again!
509-465-4154