The TERRAIN pH PROTOCOL is my GIFT to you.
This protocol has the potential to improve health and well-being, regardless of your age or circumstance.
The Terrain pH Protocol makes it possible for you to care for yourself and family, at home!
Results manifest in days and weeks and continue for as long as you practice the protocol.
You will notice many wonderful changes and your supplements will be more effective.
You will learn how to test and measure your state of health simply and conveniently.
And, you will be able to continually monitor your progress as your health improves.
Welcome to the Young Again Club TERRAIN pH PROTOCOL.
The items below are available on Amazon. For your convenience, click the links below each item or source items however you wish.
Amazon is the easiest and least expensive place to find urine pH test strips. They are also available at Wal-Mart.
Some supermarkets carry Citric Acid in the baking or bulk heath food sections. It is less expensive to buy In bulk from Amazon.
Baking soda and Epsom salts are much less expensive at Costco and Wal-Mart than at Amazon.
You will need:
10-12 lbs. of baking soda [any brand; all bicarbonate of soda is aluminum free;
10-12 lbs. of Epsom salts; .
5 lbs. food grade Citric Acid;
pH test strips for urine.
VERY IMPORTANT!  AFTER you have all four items, email or call for further instructions.
To learn more about TERRAIN pH PROTOCOL,
click on this link
.  Future Special Insights will discuss pH, alkalinity and acidity in great detail.  Watch for them!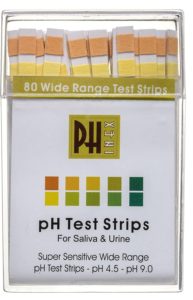 A Better Way
Abundant energy and a pain-free body can be yours.  Special Insights™ from Young Again Club helps you enjoy a better life.
Each issue of Special Insights is a chapter in my NEW BOOK by the same title.  They are FREE to everyone; forward them as you wish, and if you want family or a friend to receive them, simply provide their name and emailaddress by clicking here.
If you have not read Young Again! you should.  If you would like a copy of the book, click here.
Personalize Your Program
Young Again Club members enjoy personalized service and programs designed for each individual.  To learn more, click here.
If you found this information interesting, forward to a friend.

To access all issues of Special Insights, click
here
.
To Good Health,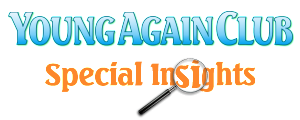 John Thomas, Author
Young Again!
509-465-4154